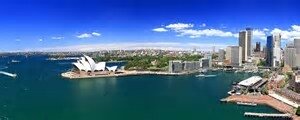 We make this blog to make others want to go to Australia. We stayed 5 days in Australia, with a very fraught.
*The first day we went on a cruise and stopped on an island called Fraser Island.
*The second day we were in the forest and saw Dingoes.
*On the third day we took a stroll on the beach and learned that the reef was in danger.
*On the fourth day we were on a TV set and saw a live interview of Sam Willoughby.

*And on the fifth day we were in the Koalas Park Sanctuary.

The stay was great, and it's already time to leave.
The blog includes all the activities we did during our stay, with Walking with kangaroo, then The Great Barrier Reef in danger, then We went on the TV, then A dingos, a very special animal, and finally Fraser Island , A ile wonderful.
Loan.F, Armand.F, Justine.C