09 avril 2017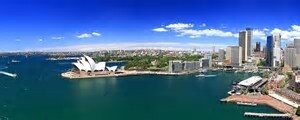 We make this blog to make others want to go to Australia. We stayed 5 days in Australia, with a very fraught.
*The first day we went on a cruise and stopped on an island called Fraser Island.
*The second day we were in the forest and saw Dingoes.
*On the third day we took a stroll on the beach and learned that the reef was in danger.
*On the fourth day we were on a TV set and saw a live interview of Sam Willoughby.

*And on the fifth day we were in the Koalas Park Sanctuary.

The stay was great, and it's already time to leave.
The blog includes all the activities we did during our stay, with Walking with kangaroo, then The Great Barrier Reef in danger, then We went on the TV, then A dingos, a very special animal, and finally Fraser Island , A ile wonderful.
Loan.F, Armand.F, Justine.C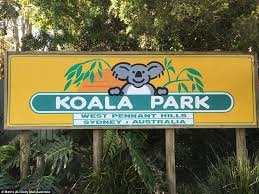 Today was our last day in Australia, we decided to have a memorable experience. We are going to the Koala Park Sanctuary.
The Koala Park Sanctuary, is an animal park in Sydney opened in October 1930 .. The park was created to save endangered species protected. 24 species of animals are preserved there. There are Koalas, peacocks, small penguins, cockatoos, dingos, emus, kangaroos, wombats, echidnas and autochthonous birds.
Put your mouse on the picture and look at the name of the animal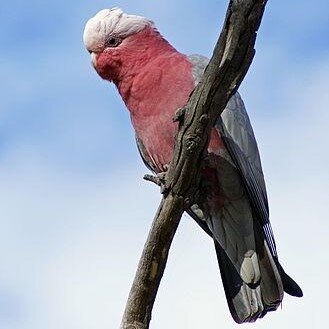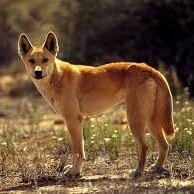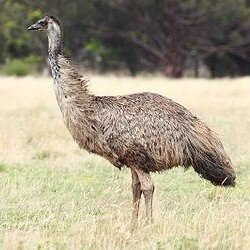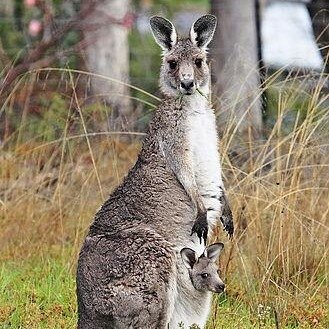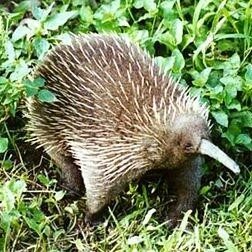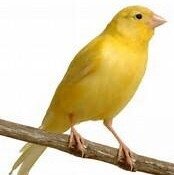 We saw the animals up close, it was great and very fun. The animals were given food, the animators told us anecdotes about the animals, we touched the koalas and the kangaroos. We took pictures with the animals.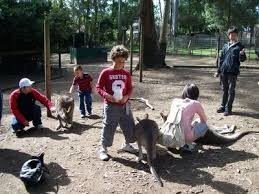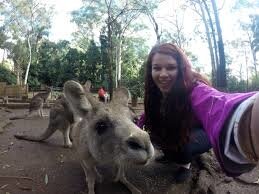 It's a bit of a must when you come to Australia.
Some links for more details on Koalas Park Sanctuary :

https://www.koalapark-sanctuary.com/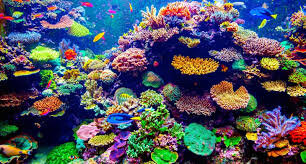 During a ride at the edge of the sea beside our hotel, we saw a lot of sign on the coral reef in danger
We are then going to see a tourist agency.

We : Hello, we have just returned from the beach and saw a lot of sign on '' The great barrier reef in danger '' why?
Agency : Hello, you do not know? Look at how was the great barrier reef in 1980, look in 2015 and it will be in 2050. A drama occurs far from the eye under the ocean off Australia's Great Barrier Reef whitening evermore. Some marine ecosystem scientists and activists have traveled from Australia to Paris to ask Unesco, the UN's cultural body, to take action to save the site. That is very alarming.

We : Why the great barrier reef is in danger? Because of what ?

Agency : Due to global warming, in 2016 67% of corals on bleached and 22% died. It is enormous.

We : How can we save her?
Agency : To save the great barrier reef, water would have to cooled for the reefs to recover. This is already since the end of the 20th century that the great barrier reef bleached.

We : Is there a threat to Australian tourism?

Agency : Of course, almost 800 million euros lost the tourism revenue of the country related to the degradation of coral reefs.
We : Thanks for the information and goodbye.

Agency : Goodbye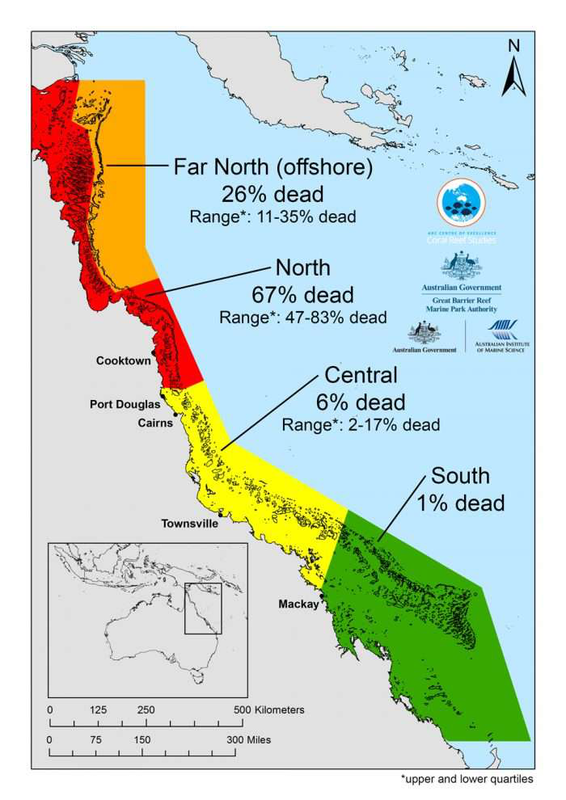 Average loss of corals on the Great Barrier Reef of 2,300 km. The north, until then preserved, is the area that has suffered the most
Some links for more details on the great barrier reef in danger :

http://www.ledauphine.com/france-monde/2017/03/10/la-grande-barriere-de-corail-en-danger
Yesterday, there was an interview on a TV set. We go there, and have seen a live interview with a cyclist. It is also in the newspaper.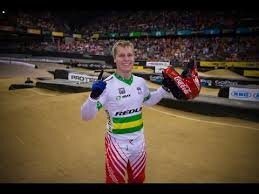 Journalist : Hello, I'm Journalist, to day, I doing an interview with a person. We want to discover who you are. I'm Caroline. We are in Syndney in direct for an Interview.
Hello, I'm happy to see you. What is your name? Who are you?

Sam : Hello I'm so happy to be here. Thank you for inviting me to your TV set. My name is Sam Willoughby. I'm cycling.
Journalist : You're welcome. How old aure you Sam ? When are you born ?
Sam : I was born 15 august 1991. I'm 24 years old.
Journalist : Oh ! You are an young cycling.
Sam : Yes, but my career ends when I'm about 37 years old, it's in 12 years. Years pass quickly.
Journalist : Oh ! Yes ... So at the time of your retirement you will continue the bike? What are you going ?
Sam : Yes, it's sure that I was still cycling, maybe I would go around the world, I do not know too much yet ... I'm 12 years old to think about it ahahaha.
Journalist : OK. Are you rather all-terrain vehicle, racing bike or other?
Sam : I do a bit of everything, but especially the BMX, I love it!
Journalist : Have you ever participated in any competition ?
Sam : Yes, I have already participated in competitions. I participated in '' World Championship '' in 2012, I finished first.
Journalist : You finished first?
Sam : Yes !!! My family and friends were very proud of me.
Journalist : That does not surprise me.
Sam : I also participated in '' London Olympics '' in 2012. I represent Australia, my native, and I finished second. It's true that this day I was very satisfied of me. And many others. Already younger, I participated in championships
Journalist : You can be proud of yourself, you have represented our country and you have finished second. Congratulations.
Sam : thank you.
Journalist : You're welcome. I congratulate you on all your career, and wish you good luck for the rest of your career. Thank you for accepting our invitation on TV. Good continuation and you will soon.
Sam : Thanks you, and see you soon.
Some links for more details on Sam Willoughby :

https://fr.wikipedia.org/wiki/Sam_Willoughby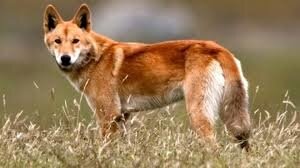 The dingo, is a domesticated dog in the wild originating in Southeast Asia. But it is also present in Australia.
It's besides there that we have seen, in the north of Australia, walking with a guide in the forest, we met dingoes.
The guide then explains that the dingo looks like a wolf, it probably descends from the gray wolves to domesticate by the man then returned to the wild. The dingos are between 47 and 67 cm high, and from 0.80 m to 1.20 m long, for a weight of 10 to 20 kg. They are usually red, but sometimes black with white and reddish spots or even totally white. They feed on varied prey (mammals, birds, reptiles insects, fruits) by hunting alone or in packs.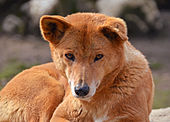 The guide tells us that these wild dogs do not bark but sneeze noisily when they feel threatened. They sometimes live in family bands of 3 to 12 individuals but are often alone. During the breeding season, the dingoes gather once a year to mate and raise the young. Females place up to eight young in secluded places. They are then breastfed for two months and stay with their parents for a very long time.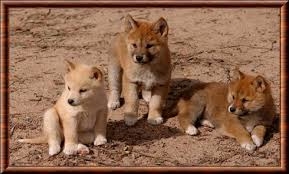 At one point, a dingoes starts running. The guide shows us that a snake was beginning to attack the animal. He says that only the weakest of the dingoes are prey to snakes or eagles, and that this wild dogs have no other natural enemy. He also tells us that the dingoes are very fast, as they run up to 65 km / h over very long distances.
After seeing the dingoes, we decide to go back to the hotel in Cairins.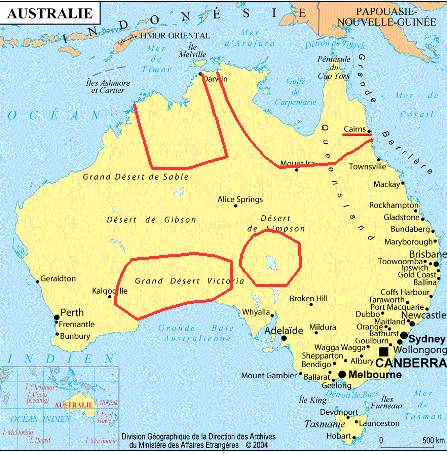 Map of australia with red underlined Crains (hotel where we sleep) and with places where dingoes live.
Some links for more details on the dingoes :
https://fr.wikipedia.org/wiki/Dingo_(chien_sauvage)
Tree ays ago, we went visited Fraser Island during a cruise on a boat. The captain tell his history. He say that according to a legend the first name to île was '' K'agri '' which means ''Paradise'' in the aboriginal language. And that in 1836, a boath wrecked on this island, the captain Fraser and his wife had to live on this island, were some time later they died. The suffering felt by the couple was legendary, and their name was given to the island.
A moniter, we explain that this Ile is an accumulation of saind since 750 000 years. There are 230 spaces birds and 25 spaces mammifers, and it is 1 630 km² big.
This island is located in the east of australia in Queensland.

Fraser Island, is the most beautiful place, we have seen. We have seen a tropical forest on the said.It is a, Island of saind. Fraser is the biggest Island of saind in the world. This island was declared a World Heritage Site by UNESCO in 1992.

Some links for more details on the island :
http://www.australia.com/fr-fr/places/fraser-island.html
http://www.guide-australie.com/fraser-island.html